DUBAI – With the launching of extravagant phones these days, it's hard to get one with quality. Thanks to Huawei for bringing Honor 9. Mid-range consumers can get to afford this top-end mobile.
Just like the Honor 8, its predecessor, Honor 9 gives one premium experience.
Honor 9's rear looks exactly like the Honor 9 but everything from the over-all design, performance, even the dual camera hardware, and every corner of this phone is hiding an upgrade.
Just recently, Huawei has released this phone in the gulf region and I might say that this is one of the best mid-range buys of the year so far.
I was able to review its device and I got the blue version of it. It has a multi-layered structure that reacts to light, making its body shine.
This very handy phone has curved glass on its back, it's very nice and soft to feel but I'm too afraid to drop it.
In the market, it's also available in silver, grey and black.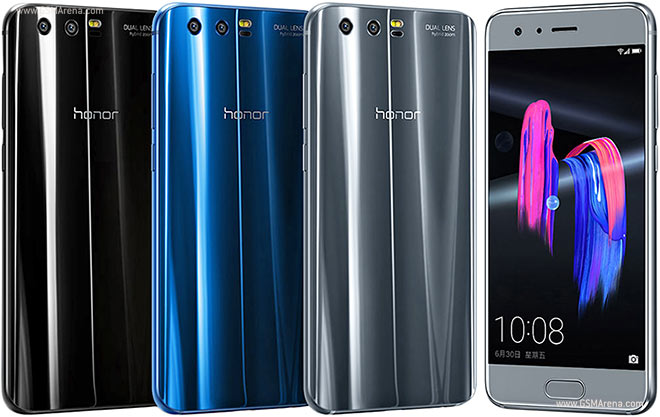 It comes with Gorilla Glass 3 on its front and back, and aluminum coated to match the color of the rest of the phone on the sides.
Just like any other high-end mobile units, Honor 9 also offers a lot but for a much lower price.
The Honor 9 has been designed with millennials fast paced lives in mind, boasting an upgraded 20MP + 12MP dual lens camera, outstanding audio quality and a Kirin 960 chipset, 6GB RAM, and EMUI 5.1 robust processing core that guarantees powerful performance.
It comes with 128GB and 64GB storage with an expandable storage option of up to 256GB, giving users the freedom to explore more.
It is priced at AED 1,999.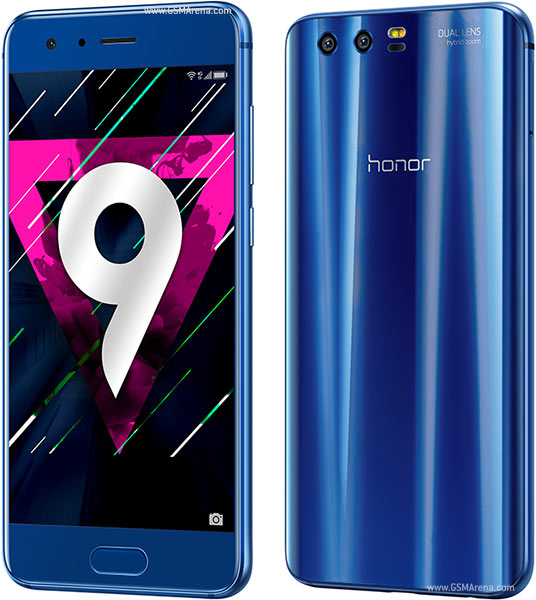 Here's the complete specs of the Honor 9:
Display
5.15 inch 1920 x 1080 FHD display with 16 M colors, 428 PPI
Multi touch-sensitive screen
Size and Weight
147.3 (L) x 70.9 mm (W) x 7.45 mm (T) To be provided by Honor
Approximately 155g (including the battery)
Operating System
Huawei EMUI 5.1 (Android Nougat) Processor
Huawei Kirin 960, Octa-Core (4×2.4 GHz+4×1.8 GHz)
Battery
3,200 mAh battery (typical value)
Memory
ROM: 128/6 GB
RAM: 6/4 GB
Expandable storage: up to 256GB, Micro SD
Camera
12-megapixel + 20-megapixel AF lens
o Photo resolution: up to 5120×3840
o Video resolution: up to 3840 × 2160, 30fps
8-megapixel front-facing camera
o Photo resolution: up to 3264×2448
o Video resolution: up to 1920×1080, 30fps
Modes available: Light painting (Tail light trails, Light graffiti, Silky water, Star track), Super night, Pro camera, Beauty video, Panorama, HDR, Watermark, Audio note, Ultra snapshot, Capture smiles, Audio control, Timer, Touch to capture, Monochrome, Document Readjustment, Virtual aperture photo.
Photo/Video/Audio
Photo file format: *.jpg
Video file format: *.mp4
Connectivity
SIM card 1(Main card):
o TD-LTE Band 38: 2570MHz~2620MHz
o TD-LTE Band 40: 2300MHz~2400MHz
o TD-LTE Band 41 (100M): 2555MHz~2655MHz
o LTE FDD Band 1: 1920MHz~1980MHz(UL), 2110MHz~2170MHz(DL)
o LTE FDD Band 3: 1710MHz~1785MHz(UL), 1805MHz~1880MHz(DL)
o LTE FDD Band 5: 824MHz~849MHz(UL), 869MHz~894MHz(DL)
o LTE FDD Band 7: 2500MHz~2570MHz(UL), 2620MHz~2690MHz(DL)
o LTE FDD Band 8: 880MHz~915MHz(UL), 925MHz~960MHz(DL)
o 1844.9MHz~1879.9MHz(DL)
o LTE FDD Band 20: 832MHz~862MHz(UL), 791MHz~821MHz(DL)
o WCDMA Band 1(WCDMA 2100): 1920MHz~1980MHz(UL), 2110MHz~ 2170MHz(DL)
o WCDMA Band 2(WCDMA 1900): 1850MHz~1910MHz(UL), 1930MHz~ 1990MHz(DL)
o WCDMA Band 5(WCDMA 850): 824MHz~849MHz(UL), 869MHz~894MHz(DL)
o WCDMA Band 8(WCDMA 900): 880MHz~915MHz(UL), 925MHz~960MHz
o GSM(GSM 850): 824MHz~849MHz(UL), 869MHz~894MHz(DL)
o EGSM(GSM 900): 880MHz~915MHz(UL), 925MHz~960MHz(DL)
o DCS(GSM 1800): 1710MHz~1785MHz(UL), 1805MHz~1880MHz(DL)
o PCS(GSM 1900): 1850MHz~1910MHz(UL), 1930MHz~1990MHz(DL)
SIM card 2 (Secondary card)1 :
o WCDMA Band 1(WCDMA 2100): 1920MHz~1980MHz(UL), 2110MHz~ 2170MHz(DL)
o WCDMA Band 2(WCDMA 1900): 1850MHz~1910MHz(UL), 1930MHz~ 1990MHz(DL)
o WCDMA Band 5(WCDMA 850): 824MHz~849MHz(UL), 869MHz~894MHz(DL)
o WCDMA Band 8(WCDMA 900): 880MHz~915MHz(UL), 925MHz~960MHz
o GSM(GSM 850): 824MHz~849MHz(UL), 869MHz~894MHz(DL)
o EGSM(GSM 900): 880MHz~915MHz(UL), 925MHz~960MHz(DL)
o DCS(GSM 1800): 1710MHz~1785MHz(UL), 1805MHz~1880MHz(DL)
o PCS(GSM 1900): 1850MHz~1910MHz(UL), 1930MHz~1990MHz(DL)
Other Connectivity
Wi-Fi 802.11 a/b/g/n/ac, 2.4G/5G
Bluetooth BT4.2
USB 2.0
GPS/Glonass/ BDS Sensors
Accelerometer
Proximity sensor
Ambient light sensor
Gyroscope
Compass
Hall-sensor
Laser sensor